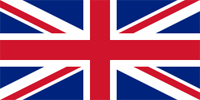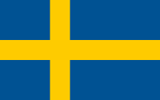 absentee
frånvarande person
adequacy
lämplighet, tillräcklig
noun - acceptability, sufficiency, satisfactoriness
adultery
äktenskapsbrott, otrogenhet
noun - voluntary sexual intercourse between a married person and a partner other than the lawful spouse.
noun - officially attach or connect (a subsidiary group or a person) to an organization 'they are national associations affiliated to larger organizations'
annulment
annullering, upplösning
noun - An act of annulling, The invalidation of a marriage, as for nonconsummation, effected by means of a declaration stating that the marriage was never valid.
appraisal
värdering, uppskattning, bedömning
noun - an expert or official valuation
assiduity
nit, flit, trägenhet, ihärdighet
noun - the quality or state of being, 'this project has been successful only through the assiduity of a lot of people'
autopsy
obduktion, kritisk analys/granskning
noun - a strong feeling of fear or respect and also wonder
noun - a signal fire commonly on a hill, tower, or pole - a lighthouse or other signal for guidance
benefit
bidrag, gagna, vara till nytta
noun - a group of birds, a group, esp of girls
breach
bryta, bryta mot, överträda
noun - colluding or conspiring together secretly: the area is dominated by guerrillas in cahoots with drug traffickers
calamity
katastrof, syndaflod
noun - an event that causes great harm and suffering
carrion
dött och ruttet kött
noun - the flesh of dead animals
noun - also called stock grid
noun - a deep, steep-sided opening in the earth's surface, an abyss or gorge. A sudden interruption of continuity, a gap. A pronounced difference of opinion, interests, or loyalty.
noun - a small piece of partly burnt coal or wood that has stopped giving off flames but still has combustible matter in it
noun - sexual intercourse
noun - a coal mine and its connected buildings
conceit
högfärd, stolthet, högmod, inbilskhet
noun - excessive pride in oneself, he was puffed up with conceit
noun - British: A reduction in the price of something for a certain category of person. 'railcard holders can obtain concessions', 'there are concessions on party bookings'
noun - a group of people assembled for religious worship, he was a member of the Emmanuel Chapel congregation
noun - a room with a glass roof and walls, attached to a house at one side and used as a sun lounge or for growing delicate plants
contingency
eventualitet, möjlighet
noun - an event that may occur but that is not likely or intended
noun - also cow pat, a piece of solid waste from a cow
crescent
månskära, halvmåne, svängd husrad, svängd gata
curfew
husarrest, utegångsförbud
noun - A regulation requiring people to remain indoors between specified hours, typically at night. 'a dusk-to-dawn curfew'
custodian
vårdare, tillsynsman, förmyndare
noun - someone who keeps and protects something valuable for another person
defiance
trots, öppet motstånd mot
noun - open resistance, bold disobedience
deluge
översvämning, störtflod
noun - a large amount of rain that suddenly falls in an area, a large amount of things that come at the same time
derring-do
modiga handlingar
noun - brave acts, behavior that requires courage
detergent
tvätt-, rengörningsmedel
deterioration
försämring, nedbrytning, förfall
noun - the act or process of becoming worse, the gradual deterioration of the weather
devolution
decentralisering, delegering
noun - delegation of authority or duties to a subordinate or substitute
dewlap
löst hängande halsskinn
noun - loose skin hanging under the neck of an animal, loose flesh on the human throat
diligence
vad som förväntas eller krävs
noun - the attention and care legally expected or required of a person (as a party to a contract)
noun - the feeling that someone or something is unworthy of one's consideration or respect: an aristocratic disdain for manual labour
noun - drab, dreary, sombre
noun - an occasion when the sun looks like it is completely or partially covered with a dark circle because the moon is between the sun and the Earth
exploit
utnyttja, exploatera, bearbeta
noun - a long, narrow opening or line of breakage made by cracking or splitting, especially in rock or earth, a state of incompatibility or disagreement
noun - Leave of absence, especially that granted to a member of the services or a missionary. 'a civil servant home on furlough'
noun - the triangular upper part of a wall at the end of a ridged roof.
noun - an instrument that is used for measuring something, something that can be used to measure or judge something else
noun - a small building in a garden or park that is open on all sides
noun - she caught a glimpse of the ocean
noun - a small anchor with usually four or five flukes used especially to recover a sunken object or to anchor a small boat
noun - a loud and hearty laugh: both men guffawed at the remark
noun - understanding of a situation or event only after it has happened or developed, with hindsight, I should never have gone
noun - freedom from punishment, harm, or loss
noun - a breach or infraction, as of a law or right
noun - A stone edging to a pavement or raised path.
largesse
frikostighet, generös gåva
noun - the act of giving away money or the quality of a person who gives away money; also : money that is given away
noun - room for free movement within limits
loathing
stark avsky eller hat
noun - a very strong feeling of hatred or disgust
noun - The soft fatty vascular tissue in the cavities of bones: a major site of blood cell production.
maverick
ensamvarg, partilös person
noun - one that refuses to abide by the dictates of or resists adherence to a group, a dissenter.
noun - a dangerous or possibly harmful person or thing
noun - her eyes sparkled with merriment
mould
stöpa, forma, gestalta, skapa, dana
noun - chiefly British variant of mold
noun - an artificial bank or hill of earth or stones
nadir
lägsta punkt, lågpunkt
noun - the lowest point, the nadir of their fortunes
noun - something that nourishes, food, sustenance.
obeisance
vördnadsfull hälsning, respekt
noun - a movement of your body (such as bowing) that shows respect for someone or something
noun - The state of being unaware or unconscious of what is happening around one. They drank themselves into oblivion.
noun - a low wall at the edge of a platform, roof, or bridge
pauper
understödstagare, fattighjon
noun - one who receives aid from funds designated for the poor
noun - the foot of an animal that has claws
noun - a poor farmer or farm worker who has low social status
noun - serious and immediate danger
noun - a long bench with a back, placed in rows in the main part of some churches to seat the congregation
noun - a regular meeting of small children arranged by their parents or a welfare agency to give them an opportunity of supervised creative play. A kind of pre-school care
noun - an ordinary person who has low social status
noun - An animal that naturally preys on others: wolves are major predators of small mammals
prerequisite
förutsättning
noun - a small outdoor building that is used as a toilet
proficiency
kunnig, proffsig
noun - the quality or state of being proficient
noun - in the proximity of (i närheten av)
noun - a small pool of liquid, especially of rainwater on the ground
pursuit
jakt, jagande, strävan
noun - the hounds were running in the woods in pursuit of a fox
noun - a soft boggy area of land that gives way underfoot. torrential rain turned the building site into a quagmire. an awkward, complex, or hazardous situation. a legal quagmire.
noun - a peculiar aspect of a person's character or behaviour, they accepted her attitude as one of her little quirks
quotation
kostnadsförslag (handel), prisuppgift, offert, anbud, citat, kurs (ekonomi), notering
realm
sfär, värld (bildligt)
noun - an area of activity, interest, or knowledge
noun - herbal remedies for aches and pains, shopping became a remedy for personal problems
repercussions
efterdyningar
noun - consequences, result, side effects, backlash, sequel
resentment
harm, förbittring
noun - a feeling of displeasure or indignation at someone or something regarded as the cause of injury or insult
noun - a small sealed bag or packet containing a small quantity of something
noun - a person, especially a child, who is mischievous in a likeable or amusing way. Some little scamp stuffed tissue paper in between the hammer and the bell
noun - a person who is unfairly blamed for something that others have done
noun - a high-pitched, strident cry.
shenanigan
skoj, ståhej, busstreck
noun - a playful or mischievous act, a prank
noun - a thick, flat piece of a hard material (such as stone or wood)
noun - a small, comfortable public room in a pub or inn
stickler
mycket noggrann på en viss punkt
noun - a person who insists on a certain quality or type of behaviour: I'm a stickler when it comes to timekeeping
noun - a person who is self-indulgent in their fondness for sensuous luxury.
trifle
bagatell, småsak, struntsumma, spottstyver
truss
takstol, bjälkförbindning, konsol, stötta
noun - a rigid framework, as of wooden beams or metal bars, designed to support a structure, such as a roof
noun - a state of great disturbance, confusion, or uncertainty
uniformity
likformighet, enhetlighet, enformighet
vagrant
luffare, lösdrivare
noun - a person without a settled home or regular work who wanders from place to place and lives by begging.
vigilante
medlem av ett olagligt medborgargarde
noun - a self-appointed doer of justice
vortex
virvelrörelse, cyklon, häxkittel
noun - a mass of spinning air, liquid, etc., that pulls things into its center
noun - A WAG or wag (wives and girlfriends) is a female partner of a high-profile sportsman
noun - a sudden, passing, and often fanciful idea, impulsive or irrational thought
noun - an arrangement of leaves or flowers in the shape of a circle that is worn or placed as a sign of honor or victory